Potty Training Box
Inside the Potty Training Box, you'll find all the necessary instructions to get your child potty trained during daytime.
You'll be coached, step by step, on how to go about this – what you can best say and do. This approach ensures that you keep at it and succeed! This programme makes potty training fun. We bet that your child will be eager to start!
The training programme booklet contains instructions and frequently asked questions with answers. The instruction cards are quick guides to remind you of what to do each day. When you have run out of compliments, you can use the compliment cards. And with the potty training schedules, you can discover when your child needs to use the toilet, which will increase your chances of success.
The sticker cards with varying numbers of boxes (three to nine) on them let you know when to reward and, when your child is ready, when to do so less frequently. The box also contains fun animal stickers to stick on the cards when your child has been successful.
Your child gets a special pee certificate at the end of the programme.
Includes access to a private Facebook community for pottytrainingbox.co.uk customers. Here, you'll find the experiences of other parents who have started the potty training programme and you can ask us questions. This enables us to support you in every possible way during potty training.
No more nappies to change after this week.
Together, we're going to succeed! 💪🏻 It just takes one week!
Introductory price:
£31.95
Includes online support by expert
Share your experience with other parents during training
Description
What's in the box?
1 Training programme
7 Instruction cards
6 Compliment cards
14 Schedules
20 Sticker cards
120 Fun animal stickers
1 Certificate
Access to the support Facebook community*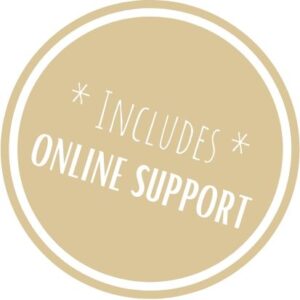 What else do you need to make the potty training a success?
What will your child learn?
To let you know when they need to pee or poo
To progress from the potty to the grown up toilet
To hold their pee
What will you learn?
That an accident is a learning opportunity
How to deal with potential resistance
Perseverance, perseverance, perseverance…
Want to know more about the programme? Take a look at the FAQ.
Will you have other children to potty train in the future? You can use the same Potty Training Box; new sticker cards and stickers can be ordered separately. This is also handy if you have twins, you don't need an extra box.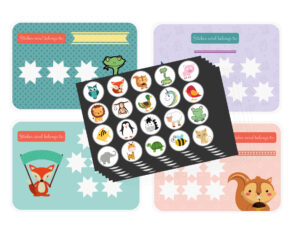 * for one year, starting from when you sign up to the group.